Soletanche Bachy Canada is proud to represent over 180 years of collective experience providing innovative geotechnical solutions across North America.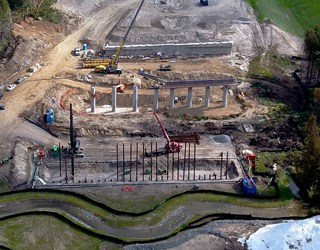 Our motto "Build On Us" is shared with our Soletanche Bachy family and represents our commitment being our clients' trusted partner in overcoming geotechnical challenges.
As two long-standing and industry-leading innovators, AGRA Foundations and Bermingham Foundation Solutions have been part of the Soletanche Bachy family for nearly a decade. The integration of these two firms will establish Soletanche Bachy Canada as one of Canada's largest geotechnical contractors and the North American leader in Soletanche Bachy's worldwide network of subsidiaries and partners based in over 50 countries.
Soletanche Bachy was formed by the merger of Soletanche and Bachy in 1997, consolidating their leadership in the discipline of geotechnics: the scientific expression of the age-old art of foundation building first developed in the 1920s. Founded in 1947 and 1927 respectively, these firms were the pioneers of this new discipline. In nearly a century of operations they have perfected most of the innovations that have revolutionized soil technologies. AGRA and Bermingham proudly bring their long-standing histories and knowledgeable teams to this union.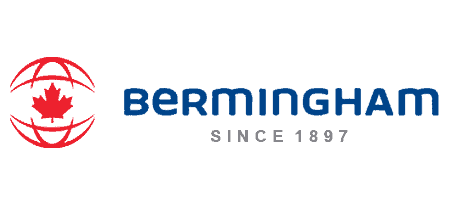 Bermingham was founded in 1897 in Ontario by William Bermingham, who was succeeded by three further generations of Berminghams at the helm. The company started by building the foundation of Canada's infrastructure and has continued that role into its second century of operations.
Always innovative, Bermingham brought the first diesel impact hammer to North America in the early 1950's and started developing their own line of foundation specialty equipment in the late 1960's. Aptly called, the Berminghammer trade name has become synonymous with leading-edge technology around the world.
Bermingham's advantage as a foundation equipment manufacturer is that it is also a geotechnical contractor. This synergy has allowed Bermingham to test and adapt new equipment and procedures in the field, relaying those experiences back to the manufacturer in a perpetual mode of continuous learning, improvement and innovation. Bermingham joined the Soletanche Bachy group of companies in 2011.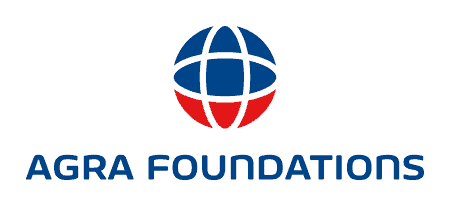 AGRA Foundations' history began in 1956 when Ben Torchinsky, civil engineer and avid entrepreneur, founded Western Boring and Foundations in Saskatchewan. Operated by graduate professional engineers specialized in soil mechanics and foundations engineering, the company rapidly expanded throughout North America, establishing itself as a leader in the design and construction of foundations.
Shortly after establishing headquarters in Saskatoon, a second branch was opened in Regina. The company reached Alberta in 1959 and Manitoba in 1960. Rebranded as Western Caissons Limited in 1960, it expanded to Ontario and Quebec in the mid-sixties and the United States in the early 1980s. In 1995 Western Caissons became AGRA Foundations. AGRA Foundations joined the Soletanche Bachy group of companies in 2010.