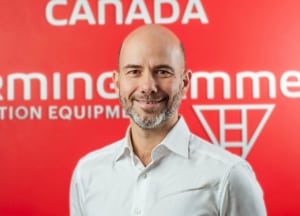 Balazs Gombos
President
After graduating as a Civil Engineer, Balazs started work as a site engineer in the infrastructure sector in his home country, Hungary. He spent the last 16 years in the Soletanche Bachy Group in operations, commercial and management positions. After managing the Group's subsidiaries in Hungary and Central & Eastern Europe, he acquired international experience in Soletanche Bachy Morocco and as Major Projects Director in charge of Africa. Balazs believes that technical excellence, open-mindedness, and teamwork are key to turn every challenge into an opportunity.
Together with biking and running, Balazs enjoys downhill skiing, which fits well in Canada.
Soletanche Bachy Canada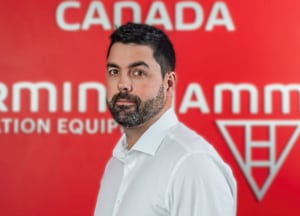 Tom Humphries
Senior Vice President, Eastern Canada
Tom's career in the foundation industry started as a front-end person working in the field. After completing his Civil Engineering diploma at NAIT in Edmonton Alberta, he worked his way up through ranks including Estimator, Project Manager, Senior PM, Construction Manager and Regional Manager. Tom is a strong believer that "The Safe Way is the Only Way" as safety and quality come first. Tom comes to Soletanche Bachy with over 21 years of piling and heavy civil construction experience from all across Canada. Tom will provide leadership to the Operations and Project Delivery teams in Eastern Canada.
Tom is a sports enthusiast who has a passion for golf and other outdoor activities
Soletanche Bachy Canada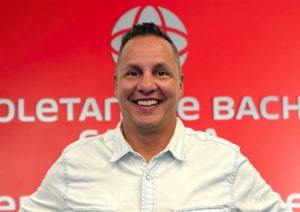 Shawn Jungwirth
Vice President, Prairies
Shawn began his career, on site, as a general labourer and evolved into becoming a senior manager for the world's largest geotechnical contractor, covering various disciplines across the continent. Shawn's tenure and experience in the construction industry has allowed him to witness all aspects of project development and construction where he has the opportunity to share his visions and insight in a constructive and collaborative manner.
For Shawn, building relationships, is the true key to success in any business. Whether it is with external clients or mentoring Team Members, having the ability to maintain open and effective communication and relating to all stakeholders is key. Shawn values open communication and working together to achieve mutually beneficial goals for our team and our clients.
You will find Shawn enjoying spending time outdoors with his family, camping, biking or on the mountains snowboarding and skiing.
Soletanche Bachy Canada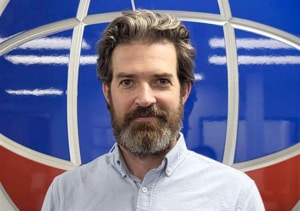 Alexandre Beauvilain
Vice President, British Columbia
Alex obtained his Civil Engineering Diploma from the University of British Columbia and Masters in Environmental Engineering from E.N.S.TA. in Paris, France.
With more than 15 years within the Soletanche Bachy International division, Alex has gained a wide range of experience working on four continents, specializing in Major Projects and Diaphragm Wall works.
Alex is also fluent in English, French and Spanish.
You can find Alex, in his off time, enjoying introducing his family to all of the natural wonders in and around British Columbia.
Soletanche Bachy Canada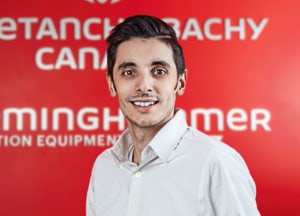 Christopher Fimiani
VP, Finance
Always passionate for all aspects Construction, Christopher immediately joined the Construction industry 8 years ago after completing his Undergraduate degree in Commerce with a focus in Accounting and Economics. Since then, Christopher has worked at all levels within an Accounting team redefining processes and focusing on maximizing efficiencies. Since completing his CPA in 2020, Christopher has focused specifically on the integration of the Accounting team in all aspects of any Organization. His particular Operational focus has been surrounding Project Forecasting and Process Refinement, consistently combining the two disciplines which has led to clear project cash flow deliverables and increased visibility in profitability metrics. Christopher believes that motivation is tied to team transparency. He constantly ensures that all team members understand "why" they are doing a task to see how it impacts all stakeholders.
Soletanche Bachy Canada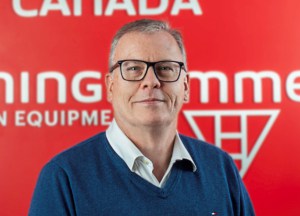 Scott Kelly
Vice President, Corporate Services
Scott has been with Soletanche Bachy for over three years. He is a seasoned manager with human resources, legal, facilities, quality assurance and administration experience, from large and small, public and private companies. Scott has worked in the insurance, information technology, custom manufacturing, and construction industries. He believes that transparency and clear expectations are the keys for maximizing performance.
Scott has a passion for learning and holds degrees from the University of Waterloo, Dalhousie University and Wilfrid Laurier University. Outside of work, he has a passion for cooking and tennis.
Soletanche Bachy Canada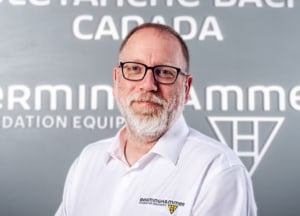 Steven England
P.Eng. – Vice President, Berminghammer
As Senior Vice President of Berminghammer, Steven is responsible for Soletanche Bachy Canada's Manufacturing Division, including Sales, Design Engineering, and Manufacturing. Steven bring 25 years of experience in heavy equipment design and manufacturing to the role.
Steven is passionate about gardening and spending time with his family.
Soletanche Bachy Canada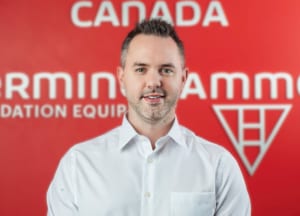 Sean Morrisroe
Vice President, Project Delivery
Sean has built a solid foundation of operational and management knowledge throughout his 14-year career in the heavy construction industry. He has spent the last decade focused on successful delivery of deep foundations, earth retention systems and other geotechnical solutions for some of Ontario's largest infrastructure projects. His experience also extends through mining, industrial and commercial sectors. Solentache Bachy Canada is proud to welcome Sean to its team and look forward to our continued success with him at the helm of Project Delivery.
Soletanche Bachy Canada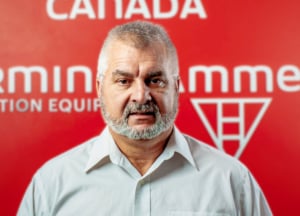 Brian Abele
P.Eng - VP Operations, Eastern Canada
Brian began his construction career working during his co-op work terms at the University of Waterloo where he earned his Honours Bachelor of Applied Science degree in Civil Engineering. Brian has gained extensive experience as a Professional Engineer since that time in both the industrial and infrastructure sectors. Brian has managed numerous construction projects in excess of $50 million during his career. While at Soletanche Bachy Canada he has been focused on the key operational aspects of the company and is a contributing member to various organizations related to the foundation industry
Soletanche Bachy Canada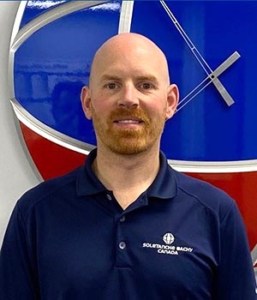 James Webb
B.Tech., AScT, PMP - Estimating Manager - BC
James is a professional, focused, team player that enjoys innovative construction. His professional experience includes over 20 years in construction in superintendent, construction manager, project manager, and pre-construction roles. This is complimented by a Diploma of Technology in Civil & Structural Engineering, Bachelor of Technology in Construction Management, and holds a PMP Certification.
Soletanche Bachy Canada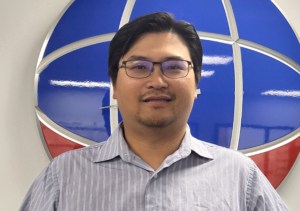 Vincent Chang
Production Manager
An experienced Project Manager with a demonstrated history of working in the geotechnical construction industry over 15 years. Vincent is skilled in AutoCAD, project/construction management, estimation and production tracking. Caring for the details and providing solutions to work with clients to deliver satisfactory products.
Soletanche Bachy Canada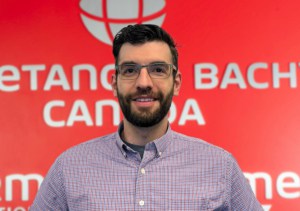 Jamie Sparkes
Senior Estimator
After graduating from the University of New Brunswick, with a Bachelors of Science in Civil Engineering , Jamie pursued a career in geotechnical consulting. With consulting, Jamie gained hands on experience with material lab testing, foundation design and inspections. Transitioning into the construction environment was a natural next step for Jamie and his career began with Soletanche Bachy Group in 2013 with a focus on estimating, managing projects and undertaking pile designs.
Working with clients to build extensive relationships, unearthing their needs and bringing value to projects is key to sucess. Jamie enjoys the team approach with the colleagues of SBC, "Better Together" for successful endeavors.
In Jamie's spare time you will find him most often sport climbing in the mountains with friends or family.
Soletanche Bachy Canada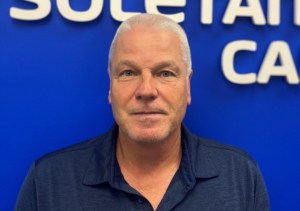 Luca Costa
Operations Manager
In 1994 Luca's career in the industry began as a "swamper". Currently, Luca is Operations Manager for our Prairie Region, beginning his career with Soletanche Bachy Canada in 2012.
Luca's home base is in Calgary where he resides with his family. During his free time, Luca enjoys hiking, cycling and fishing.
Soletanche Bachy Canada