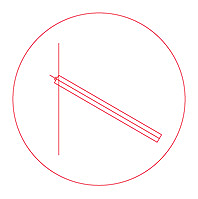 Soil nailing is a foundation technique used for to reinforce, strengthen and stabilize existing ground conditions such as a steep slope. The installation technique is like tie-backs and anchors where steel bars or nails are inserted into a grid pattern of pre-drilled holes in the slope and grouted into place.
Advantages
Soil nailing can be a cost-effective alternative to retaining walls when conditions are suitable.
Applications
Soil nailing can be used to support excavations, stabilize existing slopes and repair or reinforce existing retaining structures.